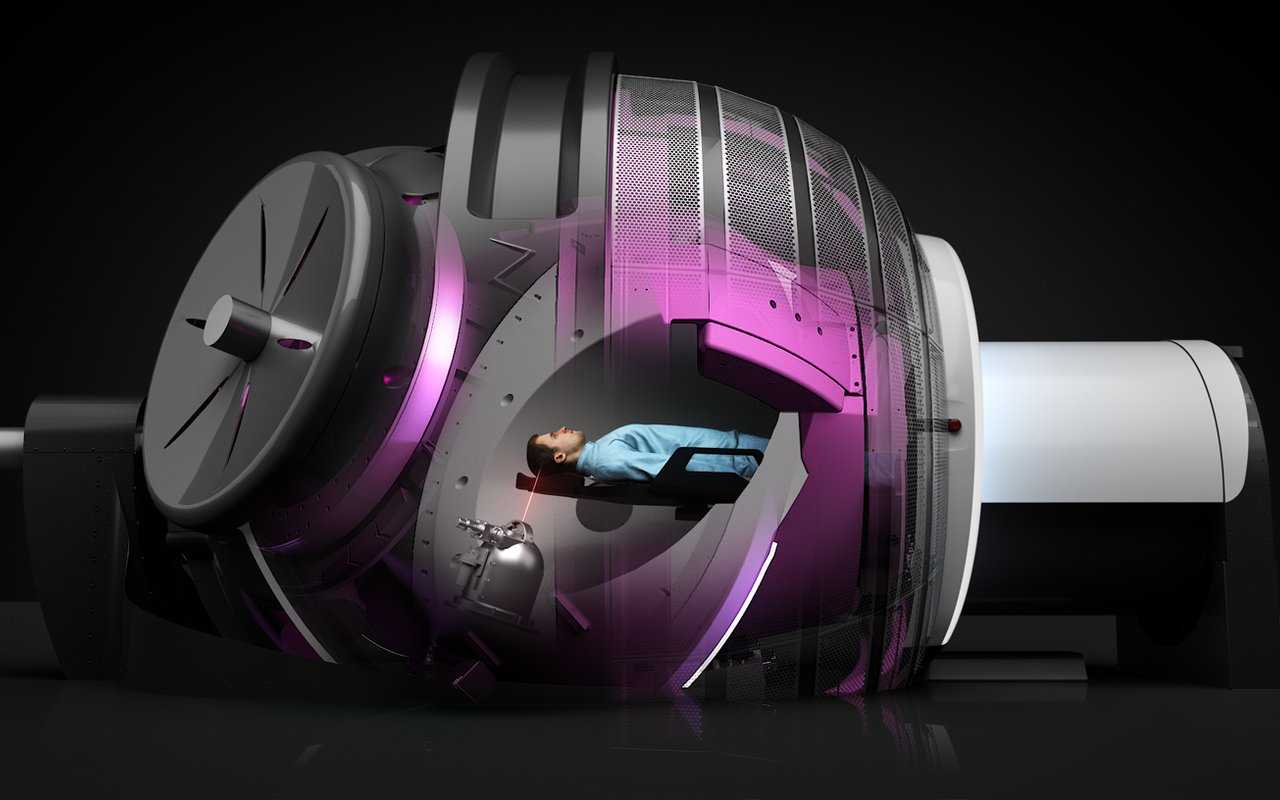 The Forefront of Innovation.
Zap-X® Gyroscopic Radiosurgery System
Accurate. Safe. Reliable.
Treat tumors and lesions in the brain, head, and neck
The ZAP-X® Gyroscopic Radiosurgery System is an unparalleled technological innovation with data to support its medical results, safety, and efficiency. This therapeutic radiation device is intended for stereotactic radiosurgery (SRS) treatment for a variety of diseases such as tumors, lesions, and neurological conditions in the brain and neck. Using a linear accelerator, it generates a combination of beams that can precisely target and eliminate the abnormal objects down to the nanometer leaving the adjacent areas unharmed and healthy.
Request More Information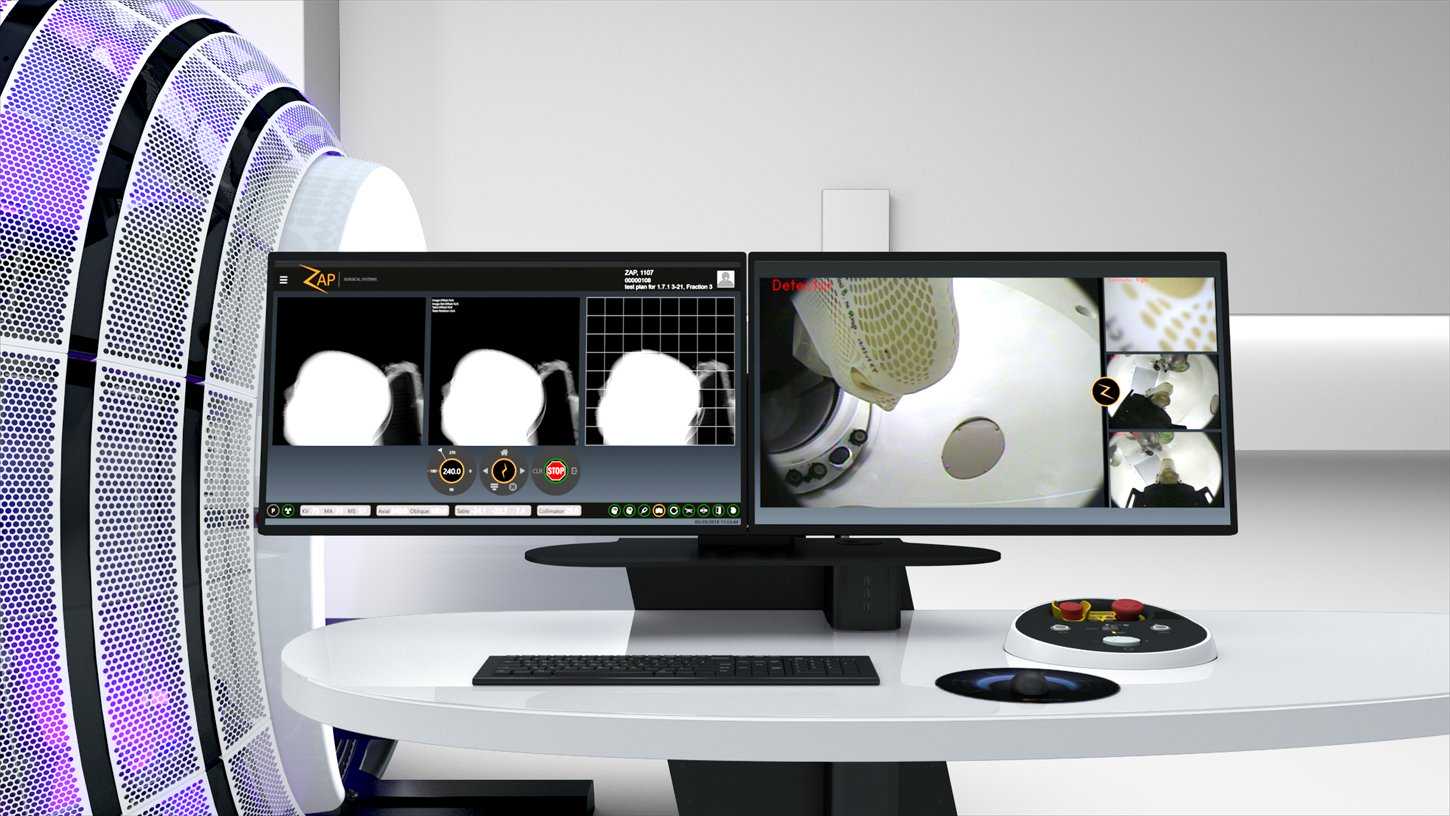 Accuracy
Its mechanical design enables the beams to fire from a wide variety of positions, resulting in excellent solid angle coverage. The mechanized patient table also assists in accurate positioning and treatment. Unlike other technologies, ZAP-X® provides image guidance with automated re-alignment both prior to and throughout each radiosurgical treatment. This eliminates the possibility of target shifts during the treatment that might go undetected in other technologies and injure the surrounding healthy structures.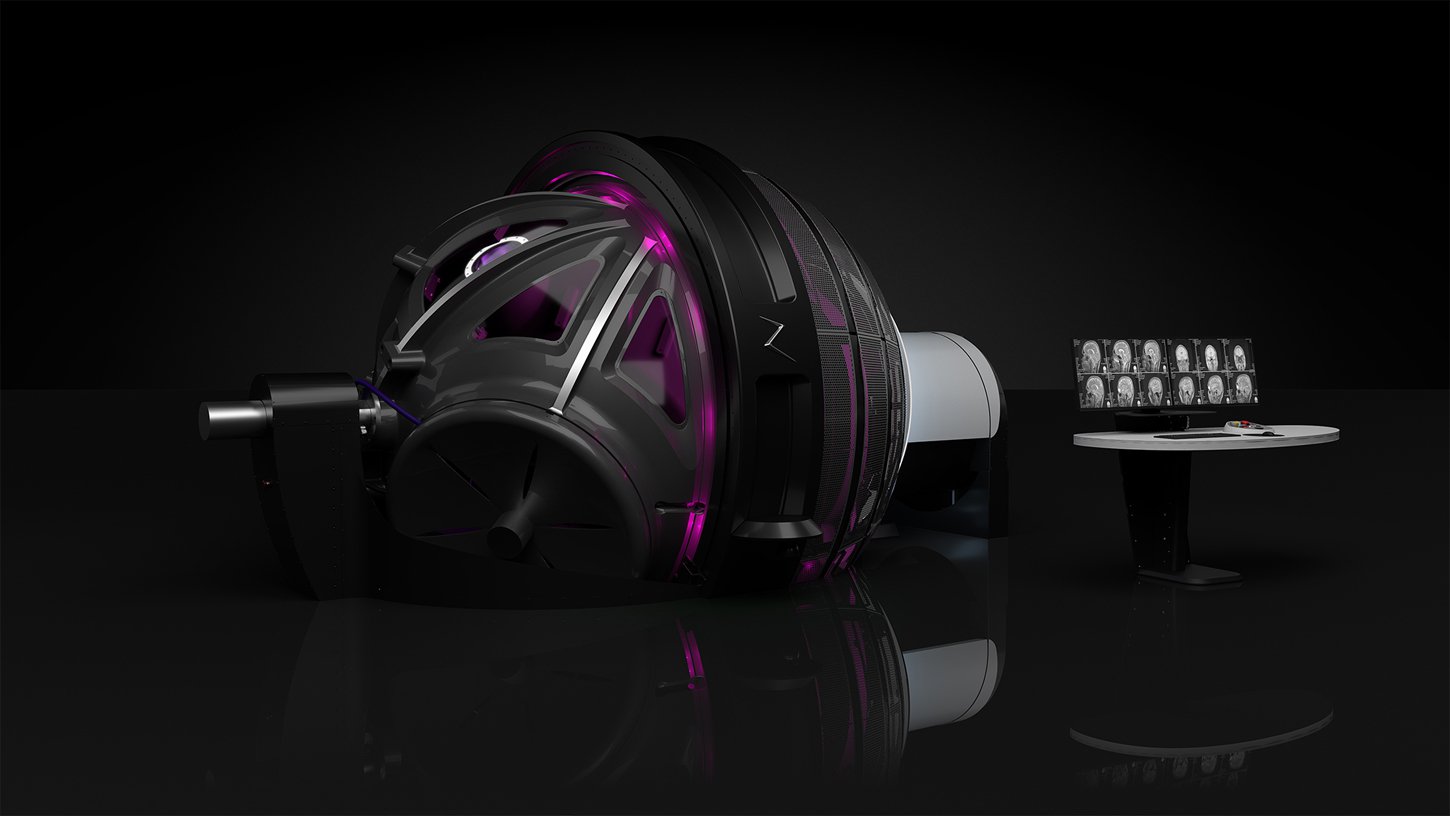 Safety
ZAP-X® is a self-shielded system that limits radiation exposure levels for the patient, public, and clinical staff. Significant radiation shielding is integrated in both the patient treatment sphere and the patient table which is enclosed by a shielded rotary shell and vertical door during treatment. Even when operating under a full clinical workload, these unique designs limit radiation exposure levels outside the system to a safe level that meets the standards of the National Council on Radiation Protection and Measurements (NCRP).
What To Expect
Prior to a treatment, the clinical team uses the treatment planning software to delineate the tumor and critical structures, plan beam deliveries, and calculate the resulting dose and treatment time.
ZAP-X® Treatment Planning

Primary image type

X-Ray Computed Tomography (CT)

Secondary image fusion types

Magnetic Resonance Imaging (MRI)

Additional X-Ray Computed Tomography (CT)

Planning type

Isocentric Technique (the focus point a.k.a. the icocenter where all beams are targeted)

Dose calculation algorithm

Ray tracing
The plan is then transferred to the treatment delivery system where the physician can deliver the treatment. 
During treatment, the patient's head is immobilized with a frameless, non-invasive thermoplastic mask which enables simple fractionation, which means the treatment can be broken into independent steps, enabling brief patient-friendly outpatient visits.
Clinical Applications
Primary/Metastatic Brain Tumors
Functional Disease (e.g. trigeminal neuralgia)
Vascular Disease (e.g. AVM)
Head & Neck
---
View Interactive Video
To see if ZAP-X® is right for you call us at 786.871.6856 or schedule a consultation today!